Employee interview: Jonas Versén, Back-end Developer
Software developer at day, family man, caravan- and card game enthusiast after hours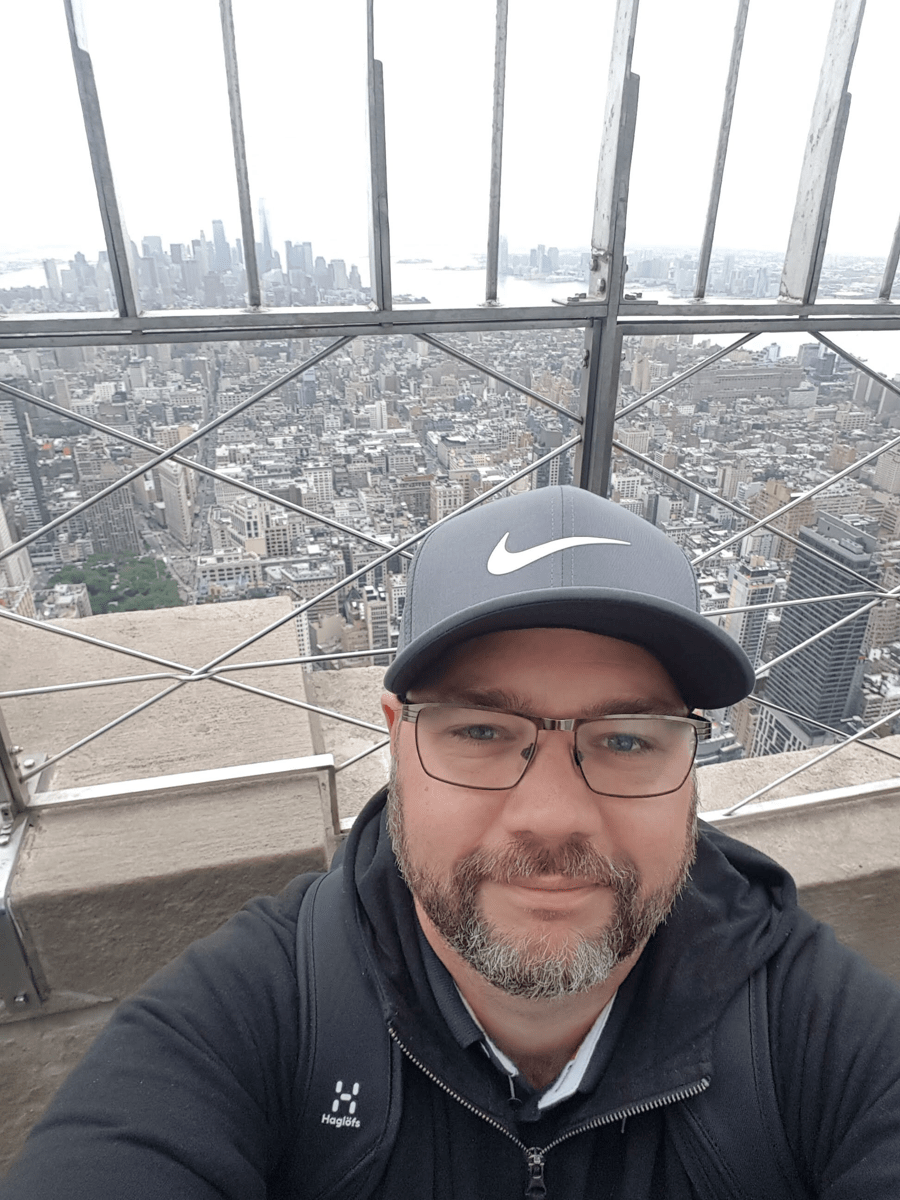 Jonas Versén started in April 2020 and works from our HQ in Gothenburg, Sweden. He is a valuable colleague of ours and works as a Back-end Developer, focusing on our platform. He will give you some more insight regarding what it's like to work at the product team at Winningtemp, one of Europe's fastest growing tech- companies.
Hey Jonas! Are you ready for the first question?
Hit me!
Ok, first of all.. What do you work with? How does a typical day look for you?
It varies a lot, which is good. It is not just hardcore coding. We have some team meetings (but not too much of them), pair programming and time for individual work.
Since the company is growing, a lot of things are changing. We can influence the changes made, whether it is in terms of ways of working or tools that we use, which is very motivating. Another factor is also that everyone in the team is very creative and not afraid of trying out new things.
How would you describe working at Winningtemp?
A lot of fun! Since our product is growing and is hot on the market, our product development is growing as well and faced with new demands. For example, we have new eco systems and new modules that are developing. As a developer, I have a lot of freedom to come up with suggestions, benchmark different tools and try out the latest technology. Which is awesome!
Talking of latest technology.. I think a lot of people would love to hear more about what kind of tech you guys are using today?
Oh, that's a lot! We use React.js for frontend and C# and .Net Core for backend. Since we are a cloud based platform, we use Amazon AWS as our cloud provider. Above that we use tools such as Visual Studio and VS Code, Azure DevOps, Bitbucket and Docker. The next step for us is to start using Kubernetes.
In terms of ways of working, we work with continuous delivery and Kanban. Which allows us to work very efficiently and productive.
Would you say that Winningtemp is prioritizing the product development? Or is it just about the sales and growth of the company?
We focus a lot on the product. We don't rush with launching new things, we try to have a good delivery but also a high quality within the product. But also, during the latest investment round, the investors asked a lot of questions about the road map and the team, so it is evident that they care about it from all levels of the company.
Cool! I know you are a very humble person, but I will ask this question any way. Can you mention some achievement that you are proud of? That you've achieved during your time at Winningtemp I mean.
Haha, yes. I actually think of one thing. We were moving our entire platform, practically picking it up and moving it to a new site. This is like rebuilding a house and its furnitures with the people still inside it! If this is done successfully, the customer shouldn't even notice. Which they didn't, and I'm super proud of our team for achieving this.
That's great! Are there any opportunities for growth and personal development at Winningtemp?
Definitely! As a developer, you always want to try out new things, which you can do here. The company and the product is growing, which means that we face new problems to solve every week and I love that we can influence and brainstorm about the solution. But you can also grow in terms of positions, if that is something that you're interested in.
Thank you Jonas! One last question, what do you do when you're not working? Any funny hobbys?
Yes actually, I like to try new things and get really nerdy about them. I have tried everything from different card games, driving RC-cars and performing yo-yo tricks. We will have to wait and see what the next thing will be. Except from that, I love taking our caravan to a town close to the ocean during the summer and spend some time there with my family. 
Want to join our amazing product team? Connect with us here at the career site, and get automatic notifcation when we publish exciting roles.